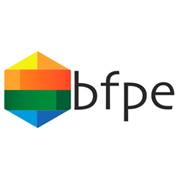 The  Belgrade Fund for Political Excellence (BFPE) is a non-governmental, non-partisan and non-profit organization founded in Serbia in 2003. The BFPE has a fifteen-year record of institution building, improving the quality of political human capital in Serbia, and encouraging an on-going dialogue among various political parties as well as with representatives of civil society. Over the previous decade, the BFPE developed a large number of multi-year capacity building programs devoted to training men and women engaged in public affairs. The BFPE has been providing education and training to Serbian political and civil society leaders active in various sectors and engaged in reform processes. Our main role is to enable the socio-political elite to obtain the additional knowledge and mandatory skills necessary for both a democratic transformation of society and for participation in European and Euro-Atlantic structures, through persistent efforts at multi-stakeholder dialogue and participatory decision-making. As a member in the Network of Schools of Political Studies operating under the auspices of the Council of Europe, the BFPE is active in fostering regional cooperation and partnership with sister institutions in the Western Balkans and Southeast Europe.
The BFPE has a team of highly qualified and motivated staff with extensive experience in the NGO sector, state administration and academia and formal education in humanities and social sciences. There are 12 full-time + 2 part-time (contract based) members on the BFPE team. In addition, BFPE always has a number of international and local volunteers, usually working for six months. One of the greatest assets of the BFPE developed through the years is its expansive network of dedicated alumni, comprising current and former decision makers (with largest number of them being MPs), a great number of local-level political and social activists, prominent civil society leaders, national, regional and local journalists, civil servants and socially engaged businesspeople.
BFPE implement its activities around following programs: Advanced political education; Promoting and networking of leaders; Political and social inclusion; Mixed migrations and development; Environment protection. 
BFPE in numbers: 1,400 alumni in Serbia; 240 participants of the program "Regions" in six geographic areas of Serbia; 150 participants from Western Balkans who took part in the Regional Academy for Democracy; 14 generations of participants in the Annual Seminar; 7 Belgrade Security Forums with over 3,500 participants and guests; 5 Belgrade Dialogues; 4 Women Leadership Academies that brought together 120 women politicians; 50 organizations participating in the Green Chair mechanism, coordinated by BFPE together with its partners; over 40 member organizations of the Working group Energy, coordinated by BFPE in the National Convent on European Union; Green Parliamentary Groups in 4 convocations of the National Assembly.
Marko Savković, Executive Director, BFPE
Marko Savković works as Executive Director at the Belgrade Fund for Political Excellence (BFPE), in charge of the program of the Belgrade Security Forum. From 2013 to 2015 he was directing the Regional Academy for Democracy.
Previously, Marko worked for seven years as a researcher in the Belgrade Centre for Security Policy (BCSP), specializing in the fields of defense reform, civil-military relations and Euro-Atlantic integration. While working in BCSP, he co-authored the first "Dictionary of European Security" published in BHS languages, followed by a pioneering study in Serbia's and Western Balkans' civilian capacities for peace operations.
Marko holds a PhD from the Belgrade Faculty of Political Science, with thesis written on privatization of peace-building efforts worldwide. From 2011 to 2014, he was a guest lecturer at the Centre for Security Cooperation – RACVIAC.
His work and thoughts have been published extensively in academic journals (Journal of Regional Security, Analytical, Vojno delo) as well as various magazines and portals (European Voice, Pescanik.net). He regularly writes for Novi magazin weekly and European Western Balkans portal.
Marko is a member of the program council of National Academy for Public Administration (NAPA); Forum for International Relations of the European Movement in Serbia; working groups dedicated to chapter 31 and 35 of Serbia's European integration process, within the National Convention on the EU. He is an alumnus of the Belgrade Open School and Die Zeit foundation's Bucerius Summer School on Global Governance.
Đorđe Popović, Program Coordinator, BFPE
Đorđe Popović graduated from the Faculty of Law at the University of Belgrade and he finished his master studies of peace and security policy at the Institute for Peace Research and Security Policy in Hamburg. He was engaged in Serbian civil society for a long time, especially in Belgrade Centre for Security Policy where he spent seven years as a researcher and education coordinator. Before he joined BFPE Djordje worked in the Government Office for Cooperation with Civil Society as an Adviser.
He was a guest researcher at the UK Defense Academy and Norwegian Institute of International Affairs (NUPI). He is a member of the Forum for international relations of the European Movement in Serbia. Djordje was a participant of numerous conferences and he is an author of many publications and articles in the area of national, regional and Euro -Atlantic security.